Beiamed is a full-service Medical Spa in Miami offering the best professional services in non-surgical facial balancing procedures and Medical Aesthetics and permanent makeup experts and trainers.
Ranking #1 in our services with well-experienced and licensed specialists in non-invasive and minimally invasive treatments, semi-permanent to permanent makeup techniques, laser removal techniques, full spa treatments, and training.
We provide our clients with the highest level of care.
"Beauty is an essential asset that is in everyone's best interest to leverage."
We have been the pioneers of Facial balancing medical aesthetic techniques like non-surgical rhinoplasty and PDO thread treatment and permanent makeup procedures like Ombre brows and Microblading in the Miami Brow scene, among celebrities and locals. As Beiamed Med Spa, our full-service med Spa remains committed to trendy services. Whether you're coming in to spoil yourself or to celebrate with your friends, Beiamed is your perfect excuse to get pampered.
With over ten years in the industry, we are leaders in providing exceptional treatments and procedures with the most advanced technology to make your experience as comfortable and enjoyable as it is stylish.
Everyone is a VIP here with complimentary mimosas that pair nicely with our modern and tranquil space. We are the only spa in Miami that prides itself in putting our clients first over everything else.
Born from the deepest wish of offering the best beauty services to our clients, Beiamed is an endeavor which emphasizes the needs for exalting the beauty. Our goal is to provide a world-class experience, for our clients; a place where beauty, comfort, knowledge, and personalized attention, combine to create a totally memorable and rejuvenating experience.
Our goal entails building enduring and rewarding relationships with our clients and community, through knowledge, wellness and superior service.
Beiamed Medical Spa is owned and operated by Wanda Fernandez, a licensed esthetician, micro-pigmentation specialist, and International Master Trainer who has since established a permanent makeup academy that has trained and certified over 700+ students and still counting.
Beiamed was born from a single treatment room by Wanda, a talented, ambitious, resourceful, and now the leading glam boss in Miami. Previously named Beiamed brow and Lashes, it has grown to become Beiamed Med Spa, ranking #1 as the Top rated as Celebrity go-to Medical Spa in Miami with leading medical aesthetics like Facial balancing and many nonsurgical medical aesthetics, restoring confidence to everyone who comes to Beiamed.
Wanda believed she could make a revolutionary change in the advanced medical aesthetic industry and the permanent makeup world as she is steadily conquering and getting noticed by the media and entertainment industry for her remarkable business ideas and skills
The unique principles that Beiamed Med Spa serves are portrayed in how we provide excellent customer service, and professional-quality work, using state-of-the-art equipment and the latest cosmetic aesthetic breakthroughs.
Wanda remains constantly adapting and learning and creating newer techniques to perfect top services in the cosmetic tattoo industry like dark lip neutralization, Ombre lip blush, and Shadow eyeliner tattoo, all in a bid consistently to deliver the world-class and top-notch service that she has promised her clients since the creation of Beiamed.
After many years of Beiamed creating a recognizable footprint in the Permanent Makeup Industry, Wanda remains the pioneer of permanent makeup in Miami and now offers mentorship classes to help other artists perfect their skills.
Wanda, popularly known as the "Miami Glam Boss," continues to grow the vision for Beiamed to remain the 1st in Medical Aesthetics and Permanent makeup, unlike any other establishment in Miami. She continually strives to bring the industry's newest and most current trends to Beiamed's clients.
Read what Forbes had to say about the renowned business owner and amazing mother:
Wanda Fernandez is one of the leaders in providing exceptional treatments and procedures with the most advanced technology so that your experience is as comfortable and pleasant as it is elegant.
We all use social networks to share our best photos, but we don't publish them without first using one of the many available filters as options, says businesswoman Wanda Fernandez.
The founder of the firm Beiamed, the Puerto Rican businesswoman, created the "Snatch" technique, a treatment that provides chin fillers, jawline contouring, lip change, cheek lift, and rhinogenesis- to name a few.
Fernandez was recognized by the critical magazine Elle, which cataloged her as one of the 50 best makeup artists in the United States.
During her adolescence, she decided to study cosmetology, enrolling in the Modern Academy school, which is well known in Puerto Rico. In her youth, already with experience in the beauty world, she managed to emigrate to the city of Miami to develop her professional and business career.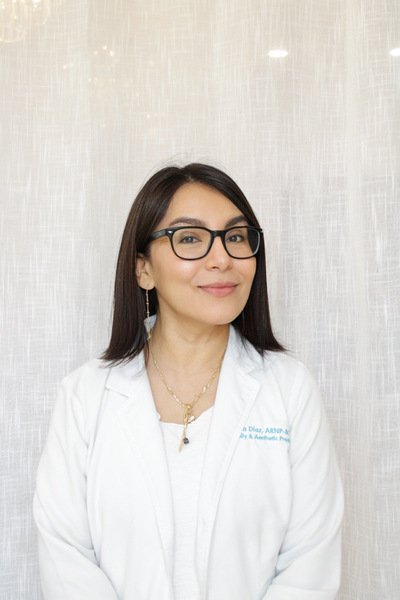 Ashley Vasallo
Permanent Makeup Artist
Leslie Betancourt
Laser Specialist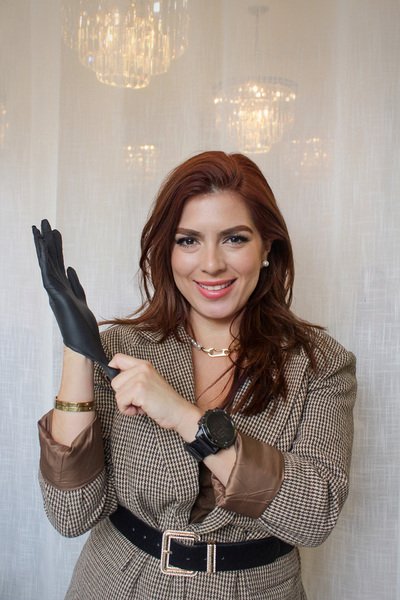 Mariel Mejias
Beauty Specialist
Claudia Enache
Permanent Makeup Artist